PMG LOUIS DEJOY ATTENDS 2021 NCRLCA STATE CONVENTION
On November 12, 2021, North Carolina RLCA President Brenda Gibbs welcomed Postmaster General Louis DeJoy to the North Carolina State Convention. 
 .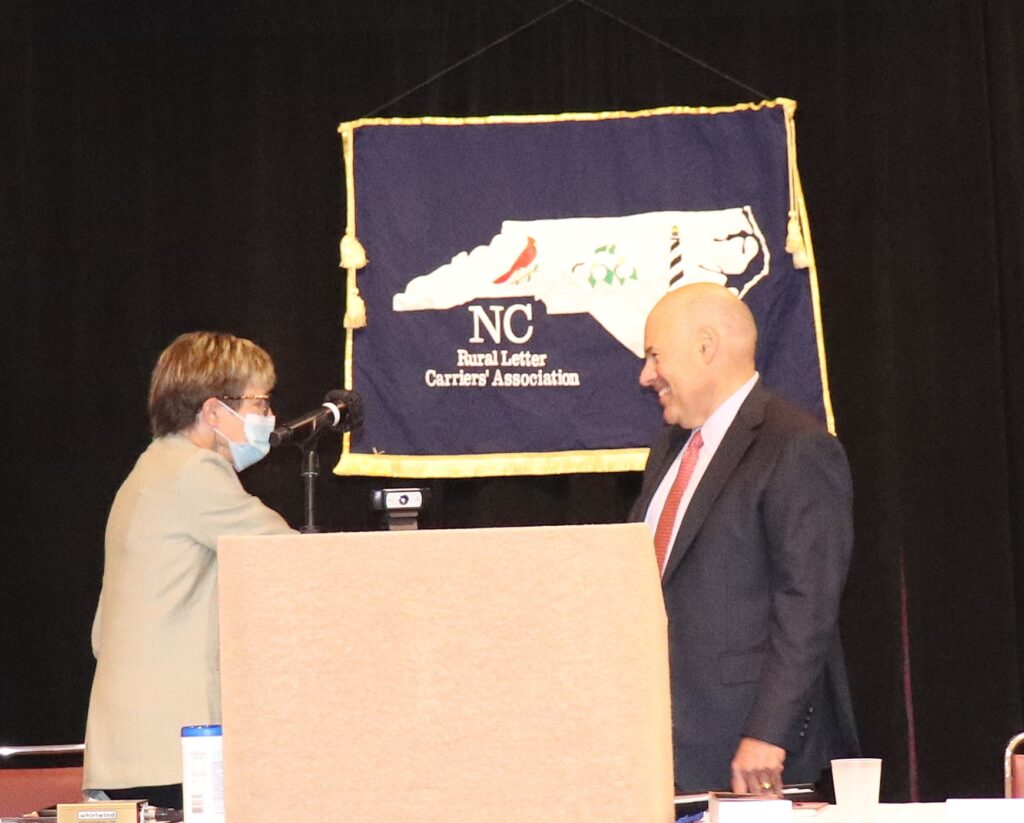 PMG DeJoy addressed the delegates in attendance. He stated that he has developed a 10-year plan to ensure the US Postal Service remains an operational service business into the future.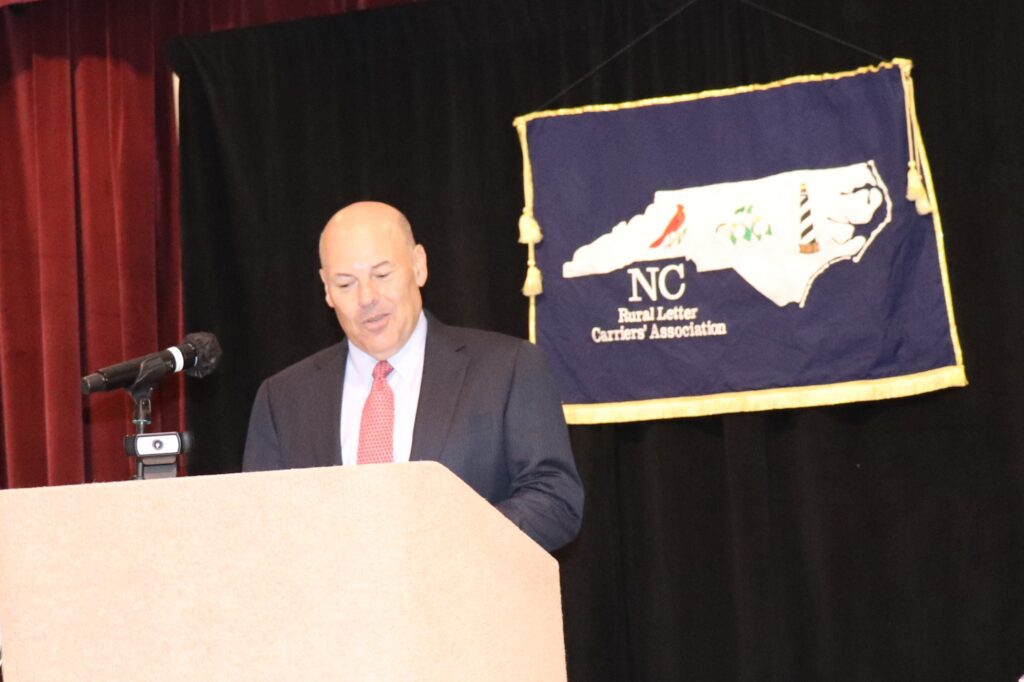 DeJoy stated that we must commit to being self-sustaining, and we must believe in the future. He said he wants employees to receive good wages and benefits and be proud to work for the USPS.
Look for more pictures and information from the NC State Convention in the next newsletter!